Eficode is Europe's first GitLab Certified Professional Services partner
Read original
GitLab's services and solutions available through Eficode ROOT DevOps platform and as standalone solutions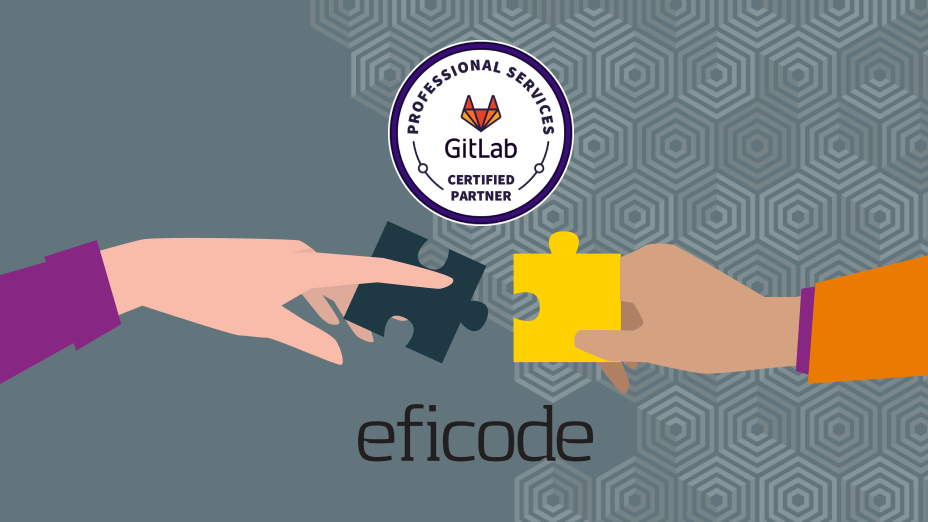 Helsinki, Finland, March 18th 2021 -- Eficode, Europe's leading DevOps company, has become the first Certified Professional Services partner for GitLab in Europe. Under this certification, Eficode designs, builds and operates a technical service practice for GitLab solutions, and delivers GitLab's offering as part of Eficode ROOT DevOps Platform as well as standalone.
Successful DevOps adoption helps software projects reach the finishing line faster, simpler, and in the process every department benefits. This requires the right kind of software development tools, but no amount of investment in technology can make up for a culture that is lacking. Eficode offers assessment, transformation and coaching for software teams, as well as the entire set of tools for practicing DevOps confidently. Eficode has already earlier provided GitLab solutions under Eficode ROOT. The newly gained partnership level provides more comprehensive service offering around GitLab solutions.
"GitLab solutions have been part of Eficode ROOT DevOps platform for a long time already. We now invest more in the partnership with GitLab, and are happy to also provide professional services, including software design, DevOps transformation, and coaching services. This way our customers can select a single partner with a managed service for all of their DevOps tools as well as for solving the cultural questions around DevOps", said Ilari Nurmi, CEO at Eficode.
Eficode has demonstrated its excellence in helping companies across all industries, such as embedded software (Sennheiser), telecommunications (DNA - now part Telenor), and in finance (Bankdata and OP) in their DevOps journeys.
Lauri Palokangas, Chief Marketing Officer at Eficode, lauri.palokangas@eficode.com,+358 50 486 4918
Eficode is the leading DevOps company in Europe, driving the DevOps and Agile movement and building the future of software development across seven countries with its over 400 professionals.
Eficode prepares its clients with DevOps and Agile skills and practices, and enable them to focus on their growth and customers with Eficode ROOT DevOps Platform: a managed service with over 40 preferred tools including Atlassian, Jenkins and Kubernetes; and with our Application Management and Atlassian services.
Tags: